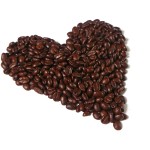 I am going to confess that I love my coffee. I like a European style cappuccino that has body but not bitterness.
Every morning my husband and I have a ritual where we have a coffee at about 10:00 am. In winter we sit in the garden and in summer we sit on the front porch. We follow the sun as a general rule. I am lucky that I have a coffee pod machine that will make me lattes and cappuccinos. The coffee I use is Italian and I froth the milk with a wand to get the right temperature. Oh yes, I do have a thermometer. I love my coffee and if you are going to only have one or two a day, then you can't compromise. Saying that, I must admit I also like a coffee made with a French press and I have one of those coffees usually in the afternoon. This is a daily luxury for me but I am worth it 🙂
For a treat we go to a cafe to drink our coffee with warm donuts or sit by the beach sipping and watching the ocean, but it is the everyday treat that I love most.
The simple things in life are the best as my mother used to tell me.
She loved her thick absorbent towels and her crisp white sheets but I love my coffee. What do you do just for yourself?