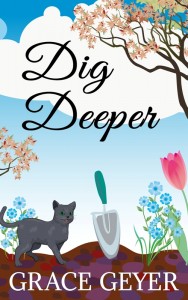 A preview for book 3 of the Miranda Moore Cozy Mystery Series.
Book 3 is called DIG DEEPER.
Miranda, a young woman must solve the mystery surrounding her customer's deceased husband, and a strange intruder in her garden.
Now available at AMAZON KINDLE <-CLICK TO GO THERE NOW
Published on Amazon Kindle 23 August 2015.