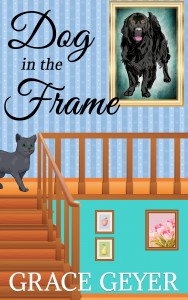 A preview for book 2 of the Miranda Moore Cozy Mystery Series.
Book 2 is called DOG IN THE FRAME.
Is there a ghost trapped in her friend Erica's cousins family's home or does someone not want the house to sell? Miranda is called in to find out but she only has one week to do it.

Now available for pre-sale at AMAZON KINDLE <-CLICK TO GO THERE NOW
Publication date 29 July 2015.